How to Pay LIC Premium Online
LIC policy holders can pay their premiums online on LIC website using Net Banking, Debit/Credit Cards, E-Wallets anytime using their computers laptops and mobile phones. A Policy holder can proceed to pay premium by any of following two methods.
Registering his/her policy and making payment as Registered User
Making direct payment as Un-Registered User
Steps of Payment in case of Registered User
STEP 1
Policy Holder needs to visit LIC e-Services and choose Registered User Link to Proceed. If you are not registered yet, please follow How to Register LIC Policy.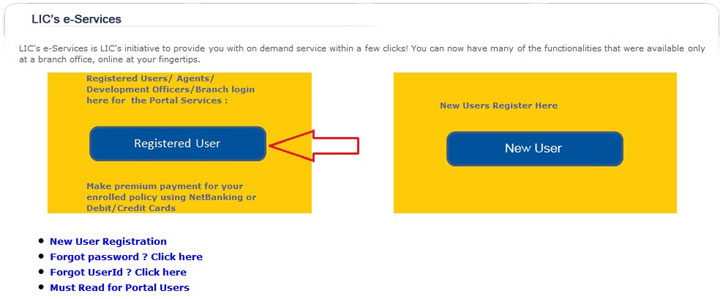 Direct Link:
https://customer.onlinelic.in/online_payment.htm
STEP 2
Enter Your User name and Password, as shown in the following image, to Log in to your LIC e-Services Account.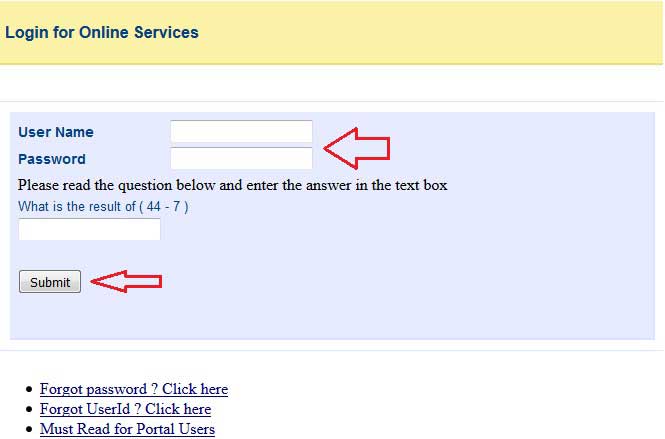 STEP 3
Once you are logged in to your account, you will find Premier Services on the left side of your screen as shown below. Under this section, click on Pay Premium Online.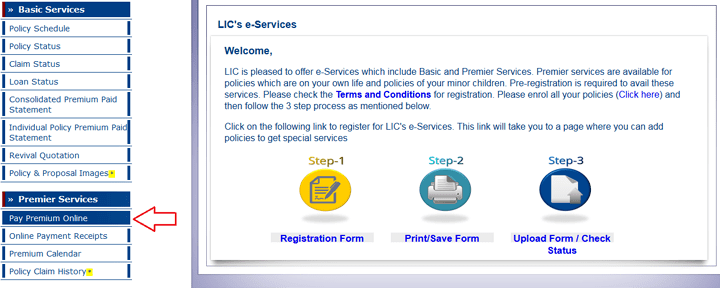 STEP 4
In this step your will be asked to select type of policy as shown in the following figure.

STEP 4
In this step, all of your policies with premium due will be listed, please select one or more policies for which you want to pay premium. The selection of policy is shown in the following figure.

STEP 5
In this step, number of selected policies and total amount to be paid will displayed, you need to click on YES as shown in the following figure.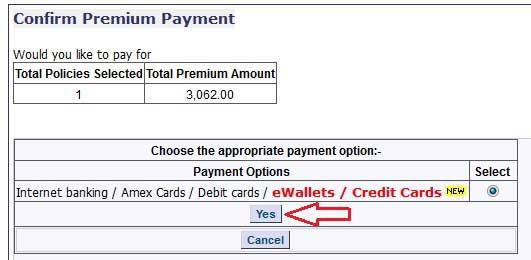 You will be asked to confirm the premium payment as shown in the following figure, please click OK, then you will be redirected to payment gateway, where you can pay your premium using Net Banking, Debit Cards, Credit Card, and e-Wallets.

After successful payment, a link will be provided to download your premium payment receipt. You can download premium payment receipt at later stage too.