How to Check LIC Policy Status
A LIC Policy holder can check his/her policy status and keep track of the policy progress online. Tracking Policy status is significant because it helps a policy holder to know next premium due information, accumulated bonus, claim status, loan status, revival quote etc.
Requirement for Checking LIC Policy Status
The Policy holder should be a registered policy holder with LIC's e-Services Portal, if not registered yet, you may register your policy by following step-wise processes of How to Register LIC Policy.
STEP 1
First, you need to visit LIC's e-Service Portal and you will find two options (Registered User and New User) there as show below, click of Registered User.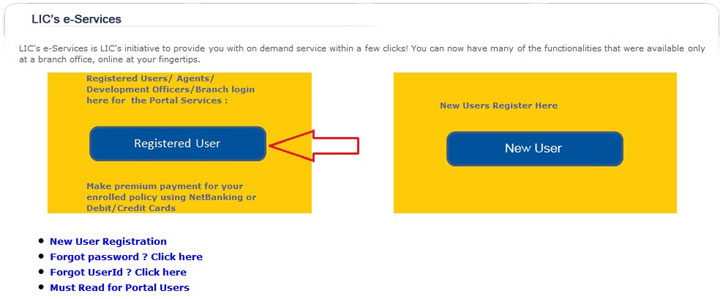 STEP 2
Enter Your User Name and Password as show in the following figure.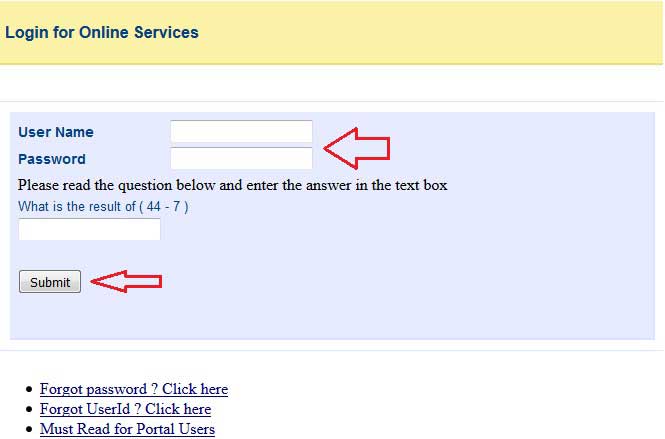 STEP 3
Once you are logged in to your LIC's Services Account, you will find various options related to your account as shown in the following figure. Now click on Policy Status as shown in following figure.

STEP 4
In this step, you will find all of your policies which are enrolled to your account. In case you have more than on policies and not in the list below, then you can add all of your LIC policies using Enroll Policies option in e-Services Tools section.

STEP 5
Now, you can check your policy details by clicking on a policy number in the list, You can see details like policy name, table number, policy term, sum assured, next premium due date etc. as shown in the following figure.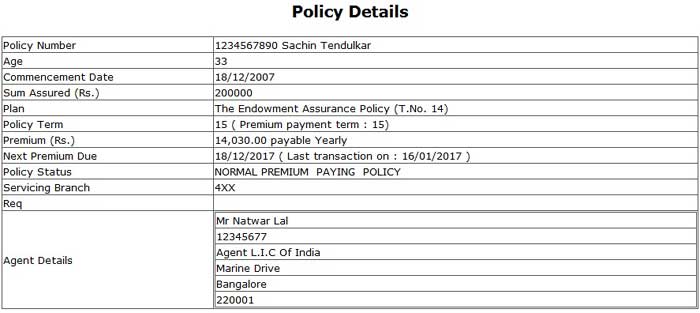 At bottom the above details, you will also find details of your policy issuing branch. You may try various options (Loan, Revival quote etc.) available to more about your policy yourself.